Qashqai Nomads
Qashqai nomads / Fars-Marvdasht-Persepolis / 1384
For centuries the Fars region had been a multi-ethnic region, in which tribal and pastoral nomadic groups composed a large part of the population. The Qashqai compose a community of settled, semi-settled, and pastoral nomadic households who reside mainly in the Fars region of southern Iran.
Go to
qashqai.net
to read more about Qashqai tribe.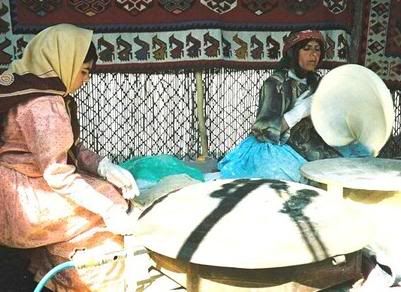 You may also wanna take a look at
Nissan Qashqai
Named for a confederation of Qashqai nomads in Southern Iran.
Photo taken by S Rasoulov / March 2005