Zenmo the UFO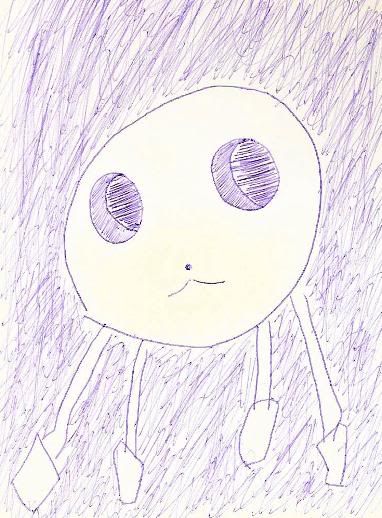 It was last year I suppose. A misty morning in December.
Zenmo & I were playing hide & seek round the house.
We only played twice.
The 2nd time we played; We swapped roles & it was Zenmo's turn to go hide somewhere & I was the one to go seek. I never found her. She was vanished.
Come back Zenni, I miss you.
Moostive
Drawn by Moostive / 2005

(
2 posts in less than a day, I must have gone insane! lol!!!
)