My lovely lil cousin
The pic below is esp for you MONA!!!
What are you gonna say now?!!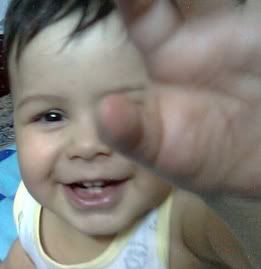 it was his birthday just last week & I missed it. I miss him so much!
& as for the rest;
Yea life's been pretty cool So I'ma quit for a while, I want out.
I'm going away for a while, but I will respect the oath I took the day I was made, and whatever I know about anyone else's business, I take with me to the grave. You have my word.
I can see that some people might have a problem with this & I do realize that, so as an extra token of good faith between us, I've taken the liberty of writing down everything I know and putting it in a safe deposit box (Draft Folder) in case anything happens to make me return .
Don't forget checking out
Guildish
btw & you all better get arsed to leave comments on it, oh I'm just joking, it's entirely up to you tho.
Take it easy
moostive / Oct the 28th